Arsenal Aliadiere: It was impossible to get in front of Henry and Bergkamp Chris Wheatley Arsenal Correspondent Last updated 1 year ago 18:00 3/1/18 FacebookTwitterRedditcopy Comments(1)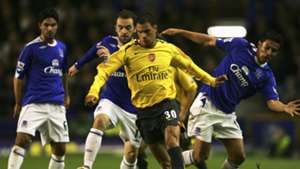 Getty Arsenal Premier League Middlesbrough Lorient The French striker was one of Wenger's brightest prospects and believes he could have become a first-team regular if he stayed at the club He spent over a third of his life at Arsenal, joined the club at 16 years old and helped the Gunners win two FA Youth Cup victories and Under-17 and Under-19 league titles. Jeremie Aliadiere was lured from France's Clairefontaine academy aged 15 amid controversy that Arsenal "spied" and "stole" one of best young French players right from under the nose of the academy that produced illustrious names including Thierry Henry, Kylian Mbappe and Nicolas Anelka.Currently a free agent at 34 years old following a spell at French side Lorient, the articulate Aliadiere is back living with his family in north London following a career that saw him wear the jerseys of Celtic, West Ham, Wolves and Middlesbrough among others. From training with legends like Thierry Henry and Dennis Bergkamp to scoring against Arsenal for Middlesbrough in the Premier League after leaving the club on a permanent basis in 2007, Aliadiere has some stories to tell. Article continues below Editors' Picks Lyon treble & England heartbreak: The full story behind Lucy Bronze's dramatic 2019 Liverpool v Man City is now the league's biggest rivalry and the bitterness is growing Megan Rapinoe: Born & brilliant in the U.S.A. A Liverpool legend in the making: Behind Virgil van Dijk's remarkable rise to world's best player It all started at Clairefontaine, though, also known as "the house of football" in France. It boasts five-star hotel facilities and will celebrate its 30th anniversary in March. Located in the leafy Vallee de Chevreuse, comparisons could easily be made to the quiet London Colney training ground that Aliadiere made his home over two decades ago."I was in my third year in Clairefontaine. In the third season you play for the Clairefontaine team, which was the best team in France because that group of 25 kids had been training together every day for the last two-and-a-half years," Aliadiere told Goal ."I started playing for the French national team and we played a tournament in Scotland where I was voted best player of the tournament and top scorer."[Arsene] Wenger was at that tournament and after it ended I went back home. The next thing you know he called my parents at home. My dad was very surprised at who he was talking to. He stayed on the phone for about an hour with him and said he really wanted me to join Arsenal."As soon as that happened my mind was made up. I was already a big fan and the fact that Wenger was there and all the French players were there, Arsenal were like the French club that was not in France."It took me some time to adapt to the language, coaching and everything really. The first six months were hard but when I got to 17 I moved straight to the first-team dressing room with the French players."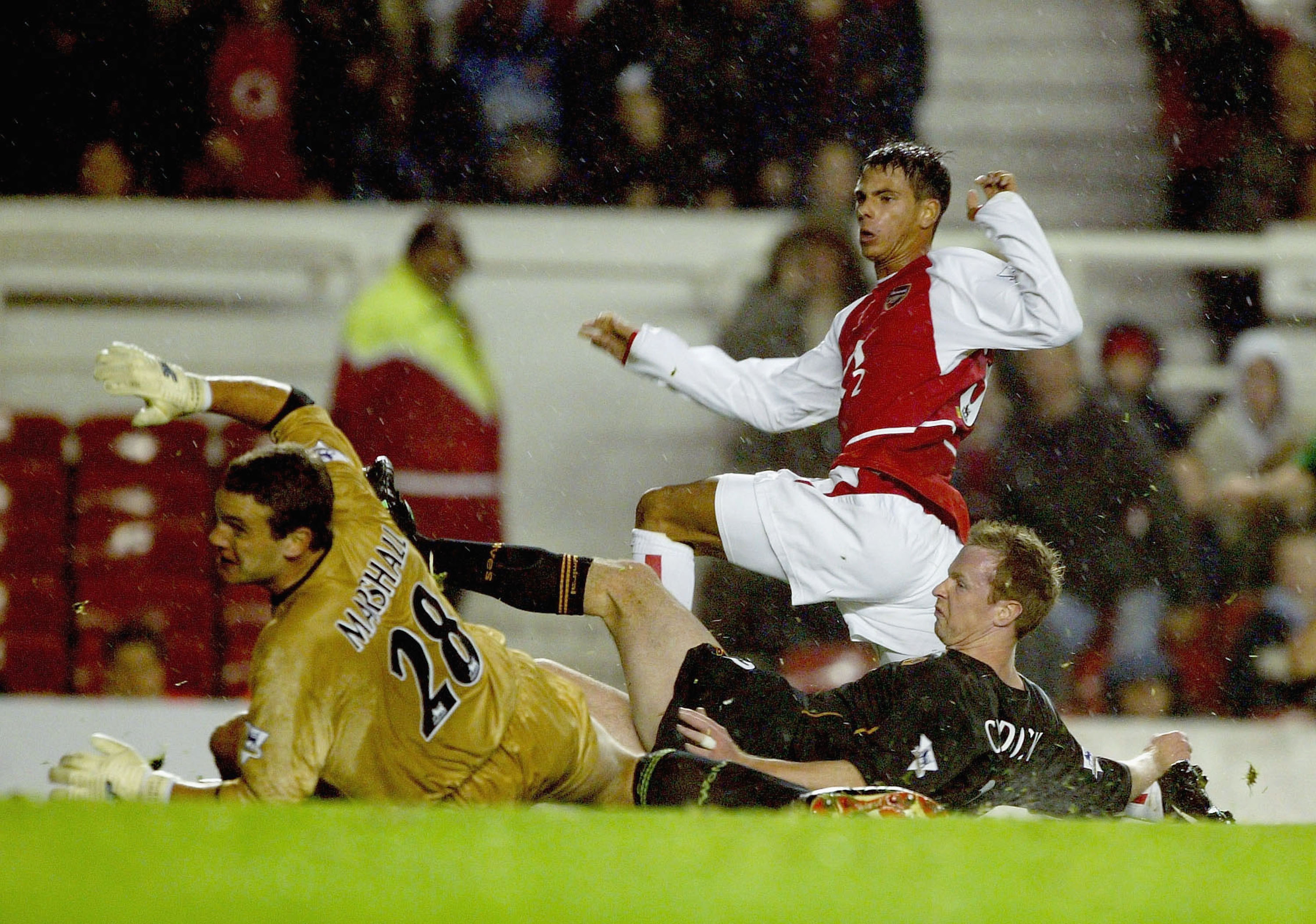 Aliadiere first made his mark in 2003-04 when he scored four goals in the Carling Cup and was named Best Young Talent in the competition, but injury then threw a spanner in the works. A cruciate ligament injury and two hernia operations later saw the Frenchman on the treatment table and far away from the first team once again."I came back from a cruciate injury at the Community Shield against Manchester United in August 2004, but most of that season was gone for me," the striker continued."I played a few games at the end of the season and Arsene said 'I think it would be a good thing if you go out on loan for a season, play some games and then come back to us.' I agreed with him, but I only had one year left on my contract."He said he wanted me to renew and I thought that made sense, so I signed a new deal before going on loan to Celtic, then West Ham and Wolves. At the time I definitely thought I had a future at Arsenal and thought I would get more opportunities when I would come back."As frustrating as it was for the youngster, there was no shame in failing to break into the first team at a time when Arsenal were arguably one of the best teams in the world. They had gone unbeaten in 2003-04 in the Premier League, with superstars such as Thierry Henry and Dennis Bergkamp leading the way."Winning the Premier League was definitely the biggest highlight [of my time at Arsenal]. When I see that picture of me lifting the trophy it is the best feeling. It was amazing [being part of the Arsenal Invincibles squad] but you don't realise it at the time," Aliadiere added."It is now that I realise I was part of that incredible Invincibles team, which at the time you did not realise how special it was. At the time it was definitely the best team in English football. It was always hard [competing for a place]. Every training session was like a game to prove to Wenger that I can play and get more time on the pitch. When you have Bergkamp and Henry [ahead of you] it is pretty much impossible to get in front of them."You have to wait until they have an injury or they get tired and need a rest. You get a bit impatient, not complain but say 'boss when are you going to give me a chance and play me a bit more?'."Goals against Tottenham and Liverpool are among Aliadiere's most memorable moments in an Arsenal shirt and he believes that had it not been for the injuries, he could have become a first-team regular. However, a lack of regular football saw the forward make the decision to leave north London for Teeside in the summer of 2007, with Middlesbrough boss Gareth Southgate signing him for £2 million.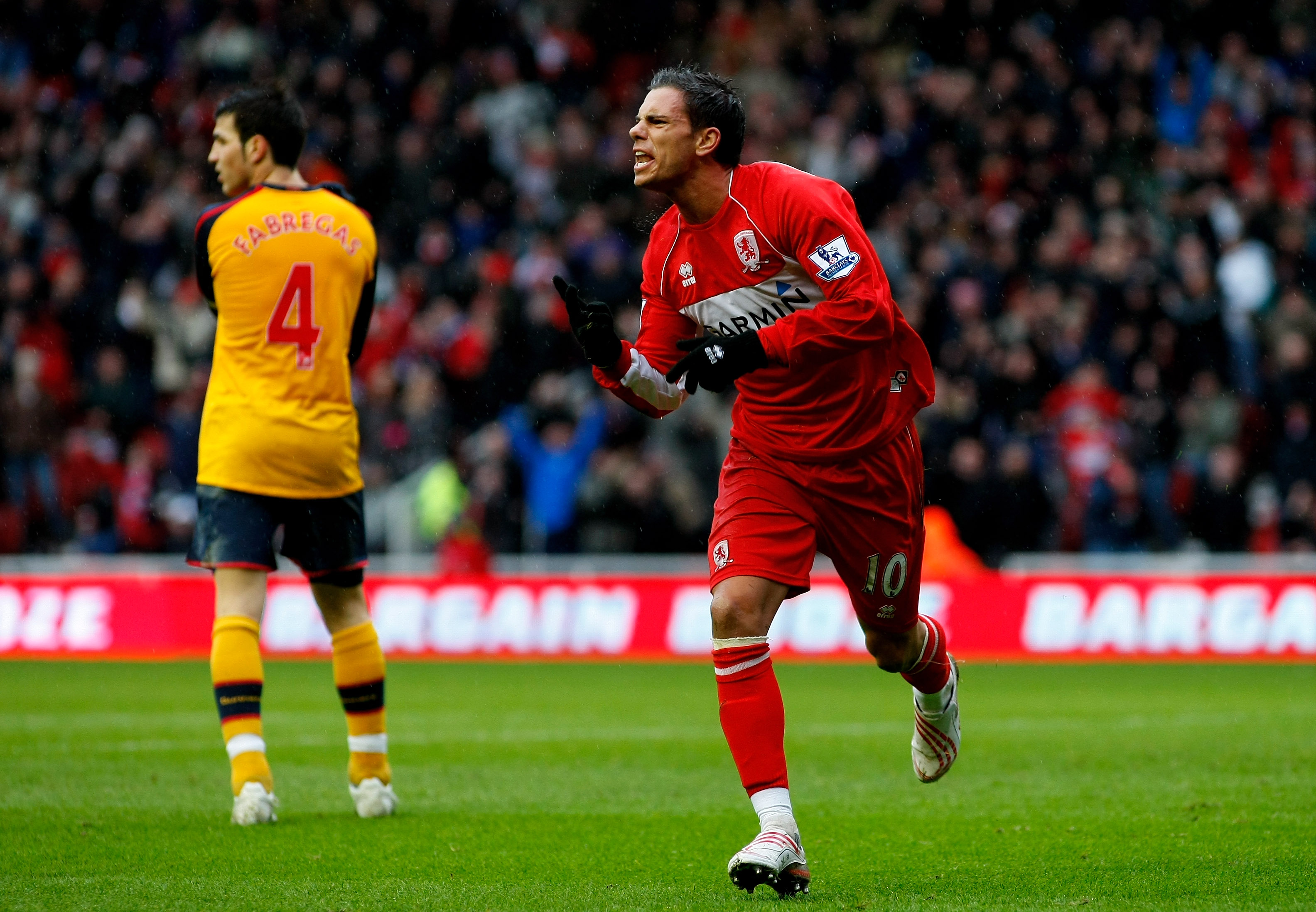 "It is a bit strange because I wanted to leave Arsenal, but they did not want me to go. Wenger never said 'I want to sell you' or 'I want you to go. I wanted to play every week and be one of the main strikers. I could not see that happening at Arsenal, which is why I wanted to leave," he explained."Maybe if I stayed at Arsenal I would have got more opportunities. Now that I reflect on that time maybe if I stayed I would have had more chances to play because the Arsenal team now is not what it used to be."When I moved to Middlesbrough the team changed. Henry left, some retired and the players that came to Arsenal were not as good as the ones before."Aliadiere eventually returned to France in 2011 when he joined Lorient, going on to score 31 goals in 83 appearances. While from the outside it may have been an easy decision to return to the country of his birth, the attacker admits that he initally had reservations over whether it was the right move for both him and his family."It was quite hard," he said. "When Lorient came to sign me in the summer of 2011 I was a bit scared to be honest. I left France with a bit of reputation that my parents sold me to Arsenal for money. It was a big story when I left so I was unsure how the press were going to be, how people were going to be."But I had three really good years there and I enjoyed my time there. The second year statistically was the best year of my career, most goals, most assists but I have always had one or two injuries a season, which always knocks you back."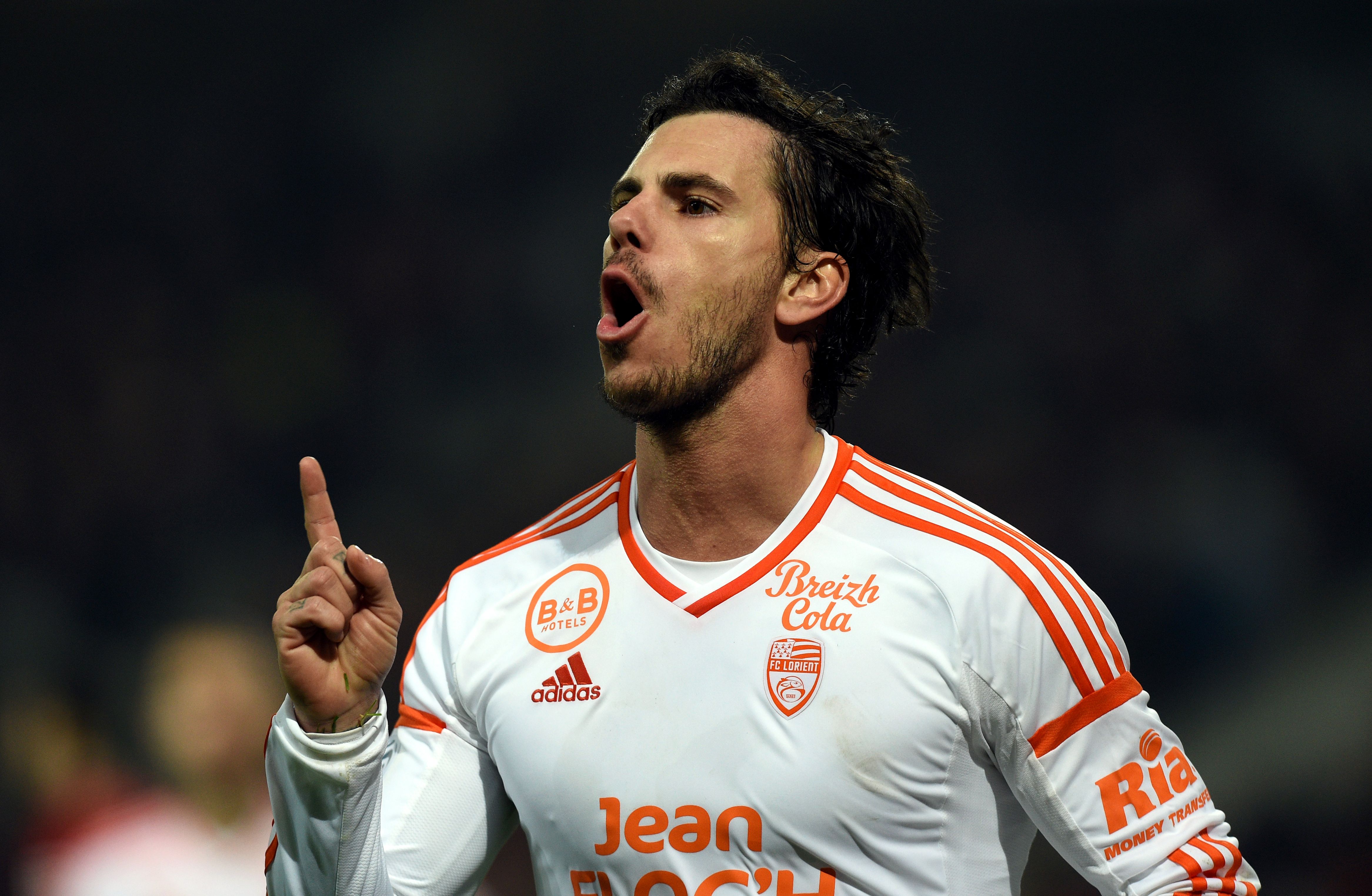 So what's next for Aliadiere? The Frenchman who labels himself as French-English is married to an English woman, has two children and still lives in a leafy suburb of Enfield in north London. He has received several offers from clubs around the world to continue his playing career, but he does not want to uproot his family at such a late stage in his career."Last season at Lorient my wife and kids stayed in London, so I spent a year without seeing them regularly," Aliadiere stated."It was a tough year and they wanted me to stay when my contract finished, but I could not do it again, so I came back home. I decided with my wife that if I found a club where we could all move, then I would carry on playing because I felt good."If offers were coming from countries where my wife and kids do not really want to move, then I am just going to wait and see. I have had a few offers from clubs around the world, but nothing was really worth me moving the family or even going on my own for a bit. But I am still not in the mind where I say 'that's it'. I still keep fit and train every day. You never know in football, something might come up and then I might start playing again." Check out Goal's Premier League 2019-20 fantasy football podcast for game tips, debate and rivalries.